IgnitePost helps companies grow their sales & retain their customers through personalized, handwritten direct mail campaigns. Relationships matter. Better relationships lead to happier customers, more sales, and higher LTV. We create the meaningful connections that build relationships and enable more sales & revenue.
Our service makes sending personalized handwritten notes as easy as setting up an email campaign! In just 3 minutes, you can setup and execute campaigns that will outperform email by 20x-30x!
It only takes 3 simple steps to execute effective handwritten note campaigns. Want to see some examples of real IgnitePost campaigns? Scroll down to take a quick tour of the product and see how we've helped companies ranging from startups to Fortune 500 businesses.
Already convinced? You can get started for free right here:
1. Name your Campaign & set Goals
Setting up an IgnitePost campaign is as easy as setting up an email campaign.
2. Write & Schedule Letters
Write the message you want your letter to say and set the date for the letter to be sent.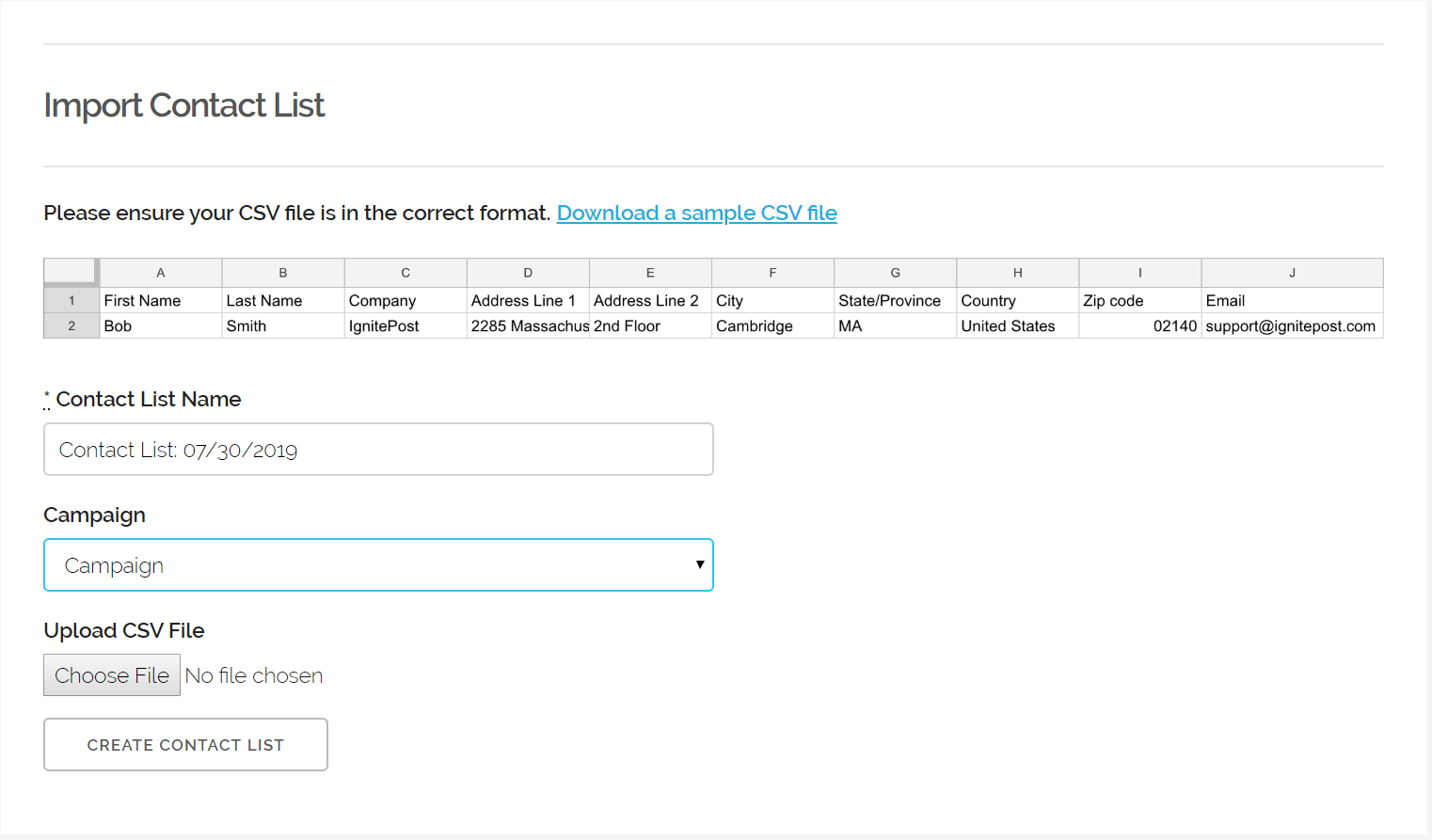 3. Upload your contact list.
Upload the contacts you want to include in the campaign and set your return address preferences.
From your IgnitePost dashboard, you can easily see and manage your current campaigns. View which campaigns are currently in progress, paused, or completed.
5. Track Campaign Progress
After your campaign is set up, you can view specific campaign details to see exactly what and when contacts will be sent their handwritten notes.
Have no idea what type of outreach will perform the best? No problem… we can help you out by assigning an account concierge to put together a high performing campaign! Have a specific idea of exactly what type of outreach you want to send? Great! You can create the exact campaign you want right from your dashboard with only a few clicks!
Interested in learning more and seeing what we can do for you? Get in touch today!